Adding more members into the mix, particularly ones hamstrung by moribund economies, rampant corruption and weak rule of law—as is the case for each of the six EU aspirants in the western Balkans—is a potential recipe for further division and crisis. However, refusing the Balkan states entry into the bloc risks driving them into the arms of other powerful actors, particularly Russia, China, Turkey and the Persian Gulf states, all of which are active in the region in various ways.
This would create its own set of problems for Brussels. Since the end of the Yugoslav wars in the s, the EU has invested significant financial and political capital into nurturing democratic governance in the region and aiding its economic development. But as European integration has stalled in the Balkans, these efforts risk being undone. For Moscow, stifling the expansion of the EU and NATO into a region where it enjoys long-standing cultural and diplomatic ties is a top priority.
Additional information
To achieve that goal, it has successfully acted as a spoiler. Whether for EU or U. In , the then-senior U. Moscow is also active in neighboring Bosnia, where it enjoys close ties to Milorad Dodik, the president of the majority-Serb statelet of Republika Srpska. The role of security in the EU enlargement eastwards". Hofhansel, Claus. Hughes, Kirsty. Hurrelmann, Achim. Hussain, Imtiaz. Mexico, Turkey and the limits of regional integration". Hyde-Price, Adrian. Iankova, Elena A. Ibryamova, Nouray.
Other related content
Ibryamova, Nuray V. Ibryamova, Nuray. Innes, Abby. Inotai, Andras. Inotai, Andres. Iral, Hubert. The elections to the European Parliament in against the background of EU enlargement and the constitutional process. Ivanica, Madalina. The Impact of Enlargement on the European Parliament. Jacobsen, Hanns D. Jones, Rebecca R. Joseph, Joseph S. Josling, Tim, and Walkenhorst, Peter. Juncos, Ana E.
European Political Economy Review No. Kaeding, Michael. Cooperation Patterns in the Council of Ministers after Enlargement. Kaiser, Wolfram. Kaitila, Ville. Kaleagasi, Bahadir. Kaya, Ayhan and Kentel, Ferhat. Kelemen, R. The Durability of EU Federalism". Kernohan, David. Trade Integration in South-East Europe. Kirisci, Kemal.
Kochenov, Dimitry. EIPAScope, 1. Kostanyan, Hrant. Kreppel, Amie and Gungor, Gaye. Krupnick, Charles.
Ministry for Foreign Affairs.
Hungarian Problem Book III: Based on the Eötvos Competitions 1929-1943?
First steps in REBT: A Guide to Practicing REBT in Peer Counseling.
Introduction to Logistics Systems Management, Second Edition.
Philosophy of Language and Webs of Information.
Kubicek, Paul. Identity, Institution-Building and the Constitution of Europe. LaGro, Esra. Laatikainen, Katie Verlin. Laporte, Vincent The European Union-an expanding security community? Laursen, Finn. Lee, MooSung.
Brexit and the future of EU enlargement
Leiber, Simone. Lemke, Christiane. Lempp, Jakob, and Altenschmidt, Janko. Lempp, Jakob. Lewis, Paul G. Egmont European Affairs Paper, April Lo Faro, Antonio. Answers from an Enlarged Europe. Loewendahl, Henry and Ertugal-Loewendahl, Ebru. Loewendahl-Ertugal, Ebru. European Political Economy Review, 3 1. Luzarraga, Francisco Aldecoa. Majcherkiewicz, Tatiana. Maltzel, Michael The Balkan Summer of Malyarov, Nikolay O. Manuel, Paul Christoper.
Marchetti, Andreas and Clouet. C, Marchetti, Andreas. Martin Thorton, Gabriela. Matei, Ani and Savulescu, Carmen. Mather, Janet. Maurer, Andreas. July McManus-Czubinska, Clare. McNamara, Kathleen R. Melakopides, Costas. Melis, Demetrios G.
Brexit and the future of EU enlargement | European Policy Centre
Meyer-Sahling, Jan-Hinrik. Michael, Bryane. Miles, Lee. Moravcsik, Andrew, and Vachudova, Milada Anna. CES Working Paper, no. Moschella, Manuella. Murphy, Anna. Nakrosis, Vitalis.
Present and future of Europe – Lithuania's view
Nelsen, Brent F. Nelson, Daniel N. Neuhold, Christine, and Settembri, Pierpaolo. Neunreither, Karlheinz. Niblett, Robin. Nicolaides, Phedon and Boean, Sylvia Raja. Nikolova, Pavlina. Noutcheva, Gergana and Emerson, Michael. Noutcheva, Gergana. Nugent, Neill. Nunez Ferrer, Jorge and Emerson, Michael.
Europe after Brexit: the Future of EU integration
Nupp, Jennifer. O'Hagan, Patrick. Occhipinti, John. Okem, Z. Ott, Katarina Croatia and the EU: the catch-up issue. Palanki, Tibor. Panagopoulos, Panagiotis. Panebianco, Stefania and Rossi, Rosa. Pastore, Ferruccio. EuropEos Commentary No. Pesic, Vesna. Peterson, John, and Birdsall, Andrea. Petkova, Ivanka. Philippi, Theresa.
Piedrafita, Sonia. Podraza, Andrzej. Journal of Emerging Markets, 12 2. Poselsky, Volodymyr. European Political Economy Review, 2 1. Prange, Heiko. Prazan, Jaroslav "The EU accession process and the challenges of integrating of agri-environmental policies in the candidate countries - The case of Czech Republic". The federalist structure shifts to silent appreciation of the countries in the context of Austria's EU accession. Primatarova, Antoinette. Puia, Dana Adriana.
Ram, Melanie H. Bosnia and Herzegovina from the perspective of Central Europe. OSW Report, March Redmond, John. Riley, Alan. Ritto, Luis. Roberts, John. Royo, Sebastian. Ruding, H. Ruiz-Jimenez, Antonio M. What do Europeans think? Editura Universitatii de Vest, p. Sablosky, Juliet Arttunes. OSW Commentary No. Sadeh, Tal T. Political Criteria for Optimal currency Areas". Saether, Arild Det norske nei! Sammut, Dennis Georgia and the EU — maintaining the momentum. EPC Commentary, 1 July Die Slowakai vor der Marginalisierung in Zentraleuropa?
Will Slovakia be marginalized in Central Europe? Santangelo, Grazia D. Saurugger, Sabine S. Scherpereel, John A.
Schimmelfennig, Frank, and Scholtz, Hanno. Schimmelfennig, Frank. Schmitt, Hermann and Thomassen, Jacques. Schrooten, Mechthild and Stephan, Sabine. Schymik, Carsten. Why Norway is not a member of the European Union. Sedelmeier, Ulrich. Serfaty, Simon. Shackleton, Michael. Simonsson, Eva. Sinkovics, Alfred and Angresano, James. Sissenich, Beate. Smrkolj, Maja. Snoy, Bernard. Springborg, Robert. Stanovnik, Peter. Stepniak, Andrzej. Stratulat, Corina EU enlargement to the Balkans: will the leopard change its spots?
EPC Commentary, 29 September Stratulat, Corina Enlargement to the Balkans: Playing hardball or playing with fire? EPC Commentary 27 June EPC Commentary, 13 July Stromvik, Maria. Sundelius, Bengt. Suzuki, Kazuto. Swinnen, Johan F. Swinnen, Johan W. Swinnen, Johan. Szapary, Gyorgy. Szpala, Marta Hostages to dialogue. The process of normalising Serbian-Kosovar relations. Szpala, Marta Macedonia: a superficial democracy in the shadow of crises. Tassinari, Fabrizio. A Transatlantic Perspective on the European Neighbourhood. Kosowo - kewstia ostatecznego statusu. Kosovo - the question of final status.
Unia Europejska a Moldawia. Relacje Turcji z Unia Europejska. The European Union and Moldova. Relations between Turkey and the European Union. Tekin, Ali and Williams, Paul A. College of Europe Policy Brief College of Europe Policy Brief 5, 17 May Tesser, Lynn M. Thiel, Markus. Tirak, Goran. Tocci, Nathalie and Houben, Marc. Tocci, Nathalie. Tolksdorf, Dominik. Topalova, Viktoriya. Trauner, Florian. Treumer, Steen. Tudoroiu, Theodor.
The Future of Europe: Integration and Enlargement
The Future of Europe: Integration and Enlargement
The Future of Europe: Integration and Enlargement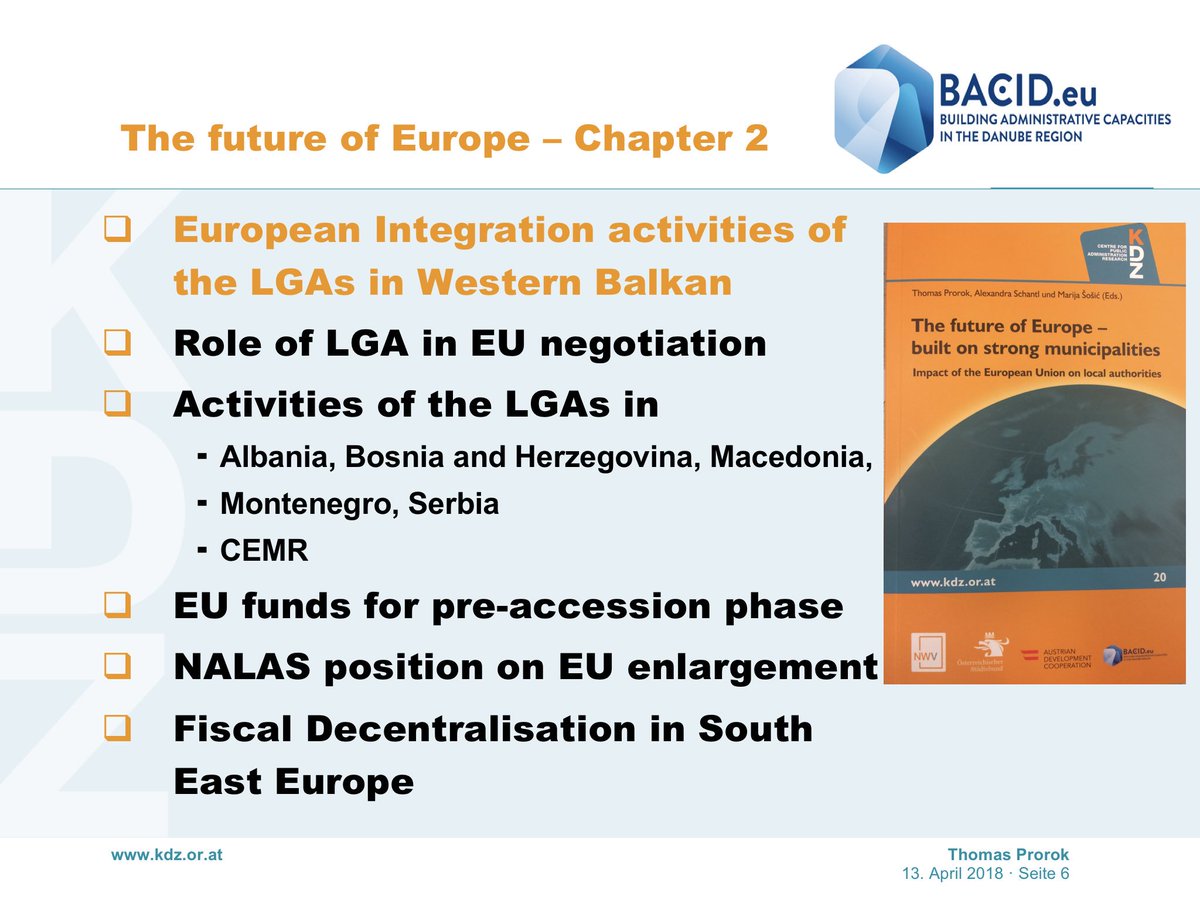 The Future of Europe: Integration and Enlargement
The Future of Europe: Integration and Enlargement
The Future of Europe: Integration and Enlargement
The Future of Europe: Integration and Enlargement
The Future of Europe: Integration and Enlargement
---
Copyright 2019 - All Right Reserved
---